Are you looking for sheds in the West Midlands? Perhaps your shed is looking tired and worn? Or maybe you simply want to transform your garden with the addition of a fresh new shed? If so, you've come to the right place! For over six decades, G.E. Collis and Sons have been the leading supplier of timber sheds in the West Midlands; we are renowned for manufacturing heavy duty sheds which are built to retain their strength and good looks no matter what the elements may throw their way. Often overlooked as simply an additional storage space which is out of sight within the home, if chosen correctly, a bright and colourful new garden shed can really breath fresh life into your garden!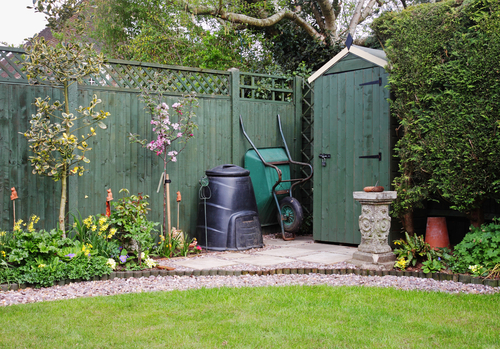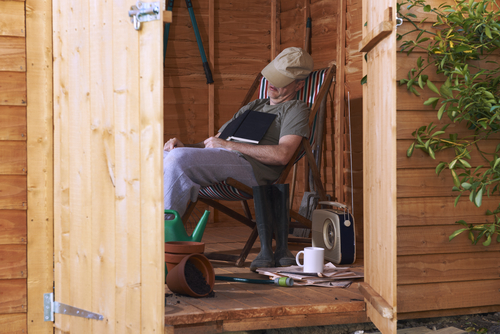 Sheds in the West Midlands for Every Use

Every homeowner uses their sheds differently, for this reason, we take great pride in supplying a variety of timber sheds in the West Midlands which offer total flexibility and cater to all budgets, from low cost sheds which offer efficient storage space, to sheds with quaint windows and window boxes!
Our sheds are perfect for storing away tools, toys, bicycles, gardening equipment and items which need to be kept out of reach of children and pets, examples being herbicides. Our sheds can also be transformed into a cosy place of relaxation to escape the stresses of a busy household! If this is the kind of space which you are looking for, you might also be interested in our range of timber summerhouses which are slightly bigger and feature larger windows.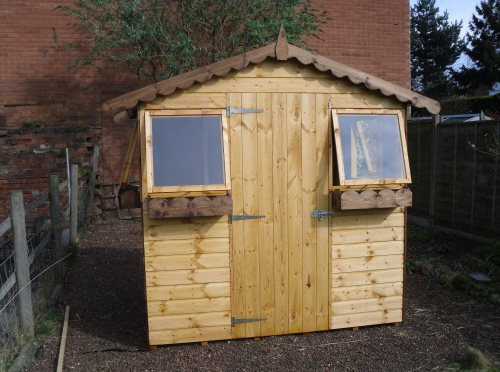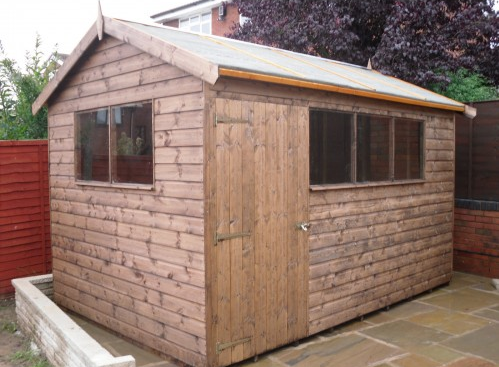 Why Choose Our Timber Sheds in the West Midlands?
Timber is a fantastic material when it comes to sheds in the West Midlands and we source our timber from responsibly managed forests. Not only does our timber blend seamlessly with natural surroundings, but it is also naturally insulating to protect your items all year long.
In addition to its natural qualities, we also fit our sheds with a Sissalcraft 822 Damp Proof Membrane which protects the timber from water damage all year long – This is an absolute must with our unpredictable British weather! For ultimate protection to ensure that your shed lasts for many, many years, we also treat all our sheds with a spirit based preservative which is available in a range of colours including:
Dark brown

Light brown

Golden Brown

Holly green

Clear

Red cedar

Choose G.E Collis for Sheds in the West Midlands Today
Solid, aesthetically pleasing, cost effective and protected against water damage, fungi growth, rot and damage from wood boring insects, choosing our sheds in the West Midlands could be the best decision you make! You can view our range online here and you can also visit us in person to view our sheds first hand. Delivery and erection is included provided that you are within a 45 mile radius of us. For more information about our sheds in the West Midlands and to check if you qualify for delivery, please do not hesitate to get in touch, a member of our friendly and dedicated team will be happy to help! You can also find us on Facebook to stay up to date with our latest news and offers.
Please note: There must be clear access to your garden and as pieces come flat packed, we must be able to carry them to the base. We can also provide slab bases if necessary at an extra cost.